The United States and other Western nations have been embroiled in trade tensions with China since 2018 as a consequence of China's efforts to control its industries' exports of metals critical to modern digital and green technologies
China imposed new licensing controls on the exports of the metals gallium and germanium that it processes, prompting fresh concerns about China's ability to choke resources to the global market it supplies
Ucore Rare Metals is a supply chain innovator dedicated to increasing American production of critical metals in order to reduce reliance on trade with China
Ucore's proprietary RapidSX(TM) processing solution for select rare earth elements ("REEs") is being developed as a means of sustaining domestic REE production for applications ranging from electric vehicle batteries to national defense weaponry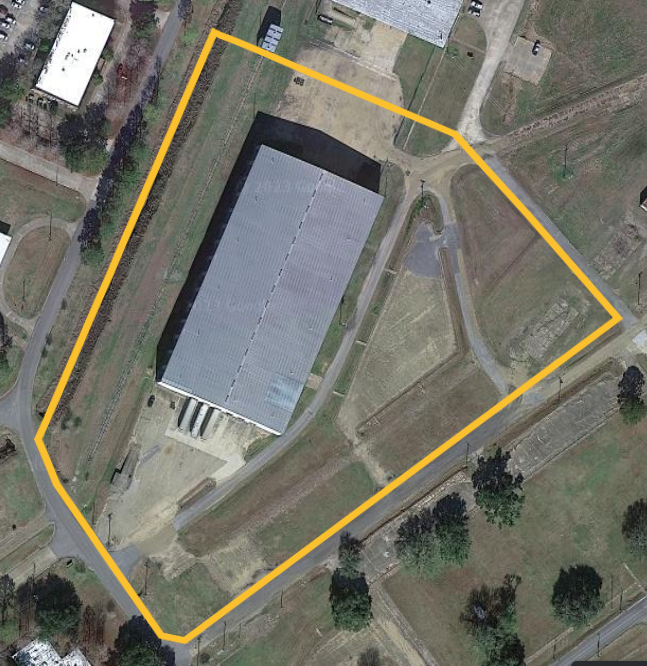 Restrictions imposed earlier this month by The People's Republic of China on the export of two semiconductor metals represent the latest flashpoint in the years-long trade and technology war between the Asian nation and the United States and, in its development, a rationale for American production of resources critical to modern technology manufacturing.
Some Western pundits have scarlet-lettered China's requirement that exporters of gallium and germanium get authorization through a government license before shipping those metals out of country, branding it as an unfaithful act of retaliation (https://ibn.fm/RDAOe). China, sensitive to the criticisms, has replied at length that the controls are the result of a "legitimate" effort by the country to protect its own limited resources, its position in the marketplace and its national security (https://ibn.fm/qJFCT).
Canada-based critical technology metals supply chain innovator Ucore Rare Metals (TSX.V: UCU) (OTCQX: UURAF) is at the forefront of American attempts to shore up domestic mining and processing of metals necessary to modern technology, including some of the 15 rare earth elements ("REEs") that are also largely controlled by China's industry and, by extension, its government.
Ucore's passion for building and sustaining domestic REE processing is evident in its public-facing messaging as it tests its proprietary RapidSX(TM) solvent extraction process for REEs at an Ontario demonstration plant in preparation for construction and operation of a commercial-scale separation facility in Louisiana, which contractors are slated to start building later this year.
"If you're making a chemical concentrate, or any type of concentrate, from a rare earth mine, you have no option today other than to send it to China for processing and it will get used in Chinese processing at that time. It will get used in F-35 fighters. … That's not right," Ucore CEO Pat Ryan said in an interview with InvestorIntel last year (https://ibn.fm/geJAj).
"We're working upstream with all the near-term producers that only have an option to send product back to China," Ryan added, to convince them, "Let's process on North American soil. Here are our plans. … Here's our tech. Here's our list of customers. … Let's get the job done."
Although silicon is the principal source of semiconductor material in modern applications, germanium and gallium have numerous high-tech applications in the rapidly evolving world of digital technologies, ranging from fiber optic cables and 5G telecommunications masts, to military-grade thermal imaging, lasers, light-emitting diodes ("LEDs"), satellite solar panels and rare-earth magnets in the engines of electric vehicles ("EVs"), a Fastmarkets report noted recently (https://ibn.fm/cVzJa).
Participants in other critical raw material markets are paying attention to China's export controls, the article noted.
"Cobalt and nickel producer Jervois Global has spoken out against what it describes as China using its market dominance 'to choke off key materials for advanced chips,' " it states, quoting the company's social media comment that "America, with no meaningful stockpile/inadequate mining/refining, can currently do little" to abate its reliance on overseas sources of strategic and critical minerals."
While the government has provided some companies — including Ucore — with funding to explore domestic production and processing options, the Semiconductor Industry Association has expressed concern about new restrictions on trade with China imposed by the United States' executive office this month, asking both countries to ease tensions to avoid "diminishing the U.S. semiconductor industry's competitiveness, disrupting supply chains, causing significant market uncertainty, and … continued escalatory retaliation by China" (https://ibn.fm/FVUZL).
For more information, visit Ucore's website at www.Ucore.com.
NOTE TO INVESTORS: The latest news and updates relating to UURAF are available in the company's newsroom at https://ibn.fm/UURAF
About MissionIR
MissionIR is primarily focused on strategic communications. We have executed countless communications programs to address the needs of companies ranging from start-ups to established industry leaders, gaining valuable experience and the expertise necessary to determine the most effective strategy for any given situation.
For more information, visit www.MissionIR.com
MissionIR (MIR)
Atlanta, Georgia
www.MissionIR.com
404.941.8975 Office
[email protected]
Please see full terms of use and disclaimers on the Mission Investor Relations website applicable to all