Ucore Rare Metals Inc. is demonstrating the rare earth feedstock refining capabilities of its proprietary RapidSX(TM) processing technology at an Ontario facility while preparing to build a commercial plant in Louisiana, developing a North America-based supply chain for critical tech metals
Rare earth element ("REE") processing is currently almost exclusively controlled worldwide by the People's Republic of China, and governments as well as industry players are searching for solutions to develop rare earth sourcing not reliant on Chinese industry and its government's policies
Companies that have been involved in mining REEs have thus far encountered significant impediments to their efforts to refine the metals independent of China's globe-dominating REE industries
RapidSX is being developed as an advantageous alternative to the industry standard SX process for rare earth refining, expecting to show less environmental impact, faster production, and fewer resource needs, as well as independence from China's supply chain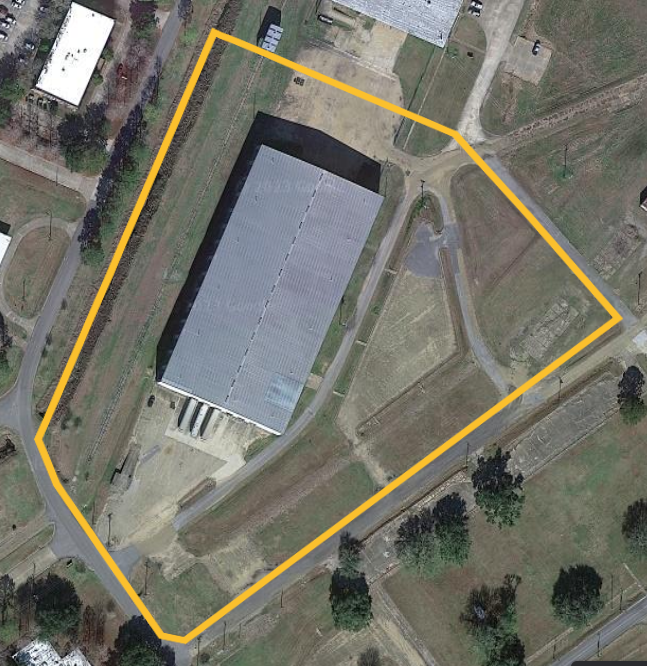 A recent Reuters report on the challenges facing rare earth ("REE") processing companies outside of China underscores the potential market opportunity awaiting critical technology metals supply chain innovator Ucore Rare Metals (TSX.V: UCU) (OTCQX: UURAF), as Ucore works to bring its proprietary North America-based REE processing technology online for commercial use.
Ucore is using a unique facility in Ontario, Canada to demonstrate the capability of its RapidSX(TM) solvent extraction process to bring REEs and other critical technology metals to market and do so in an environmentally sound way.
The company has acquired property in Louisiana, United States where it intends to begin construction on a commercial-scalable REE processing plant using RapidSX(TM) later this year.
The Reuters report (https://ibn.fm/aukNP) notes that economies around the world have been struggling to refine their own rare earths in order to "break China's stranglehold on the key group of 17 metals needed for the clean energy transition."
It highlights the frustrated efforts of two companies — MP Materials and Lynas — to take REEs they've mined and turn them into material for making magnets that are used across the globe in economically sweeping products such as Apple's iPhone, Tesla's Model 3 electric vehicle, and Lockheed Martin's F-35 fighter jet.
The People's Republic of China effectively controls the supply chain for REEs and other tech metals thanks to strategic buildup of its industries and pricing of its output over the past few decades, leading to estimates that the country is refining 89 percent of the world's neodymium and praseodymium, which are key metals for EV magnets, and 99 percent of dysprosium, which is used for retaining magnetization at high temperatures, Reuters notes.
The European Union imports 98 percent of its REE supply from China, while the United States imports 78 percent of its supply from the Asian nation (https://ibn.fm/yyvJG).
Other companies each encountered distinct impediments to their efforts to develop REE sourcing that is not reliant on Chinese industry. "The rare earths refining process can be very finicky," University of Arizona mining and geological engineering department director Kray Luxbacker told Reuters. "There are just so many complex steps."
Ucore is excited about its prospects in putting RapidSX(TM) to work. The company's demonstration plant in Ontario is designed to provide a direct comparison between the RapidSX(TM) output and the output of the conventional SX process used by China and all other processors in the industry.
"Independent testing has shown that the innovative column-based RapidSX platform can separate rare earths nearly 10 times faster within a footprint that is about one-third the size required for the mixer-settler units used for traditional SX separation," Alaska's Metal Tech News reported earlier this year (https://ibn.fm/weW6R).
Ucore is also working with the U.S. Department of Defense ("DOD") to demonstrate the potential of Rapid SX(TM), utilizing a $4 million grant from the federal government.
For more information, visit the company's website at www.Ucore.com.
NOTE TO INVESTORS: The latest news and updates relating to UURAF are available in the company's newsroom at https://ibn.fm/UURAF
About MissionIR
MissionIR ("MIR") is a specialized communications platform with a focus on assisting IR firms with syndicated content to enhance the visibility of private and public companies within the investment community. It is one of 60+ brands within the Dynamic Brand Portfolio @ IBN that delivers: (1) access to a vast network of wire solutions via InvestorWire to efficiently and effectively reach a myriad of target markets, demographics and diverse industries; (2) article and editorial syndication to 5,000+ outlets; (3) enhanced press release enhancement to ensure maximum impact; (4) social media distribution via IBN to millions of social media followers; and (5) a full array of tailored corporate communications solutions. With broad reach and a seasoned team of contributing journalists and writers, MIR is uniquely positioned to best serve private and public companies that want to reach a wide audience of investors, influencers, consumers, journalists and the general public. By cutting through the overload of information in today's market, MIR brings its clients unparalleled recognition and brand awareness.
MIR is where breaking news, insightful content and actionable information converge.
For more information, please visit www.MissionIR.com
Please see full terms of use and disclaimers on the MissionIR website applicable to all content provided by MIR, wherever published or re-published: https://www.MissionIR.com/Disclaimer
MissionIR
Los Angeles, CA
www.MissionIR.com
310.299.1717 Office
[email protected]
MissionIR is powered by IBN