Correlate's strategic investments in clean electrification solutions and commercial solar infrastructure have earned the company a growing customer base, and an opportunity pipeline of over $100 million in commercial projects
The company recognizes the rise in EV and solar adoption and looks to tap into this growth to increase its revenues, brand equity, and market reach
Todd Michaels, the company's Founder, President, and CEO, acknowledges that "It has never been a better time for [our] business" 
With solar and EV adoption set to grow significantly this year, and with the company's recent acquisition and planned acquisitions, Correlate is set to meet or exceed its revenue targets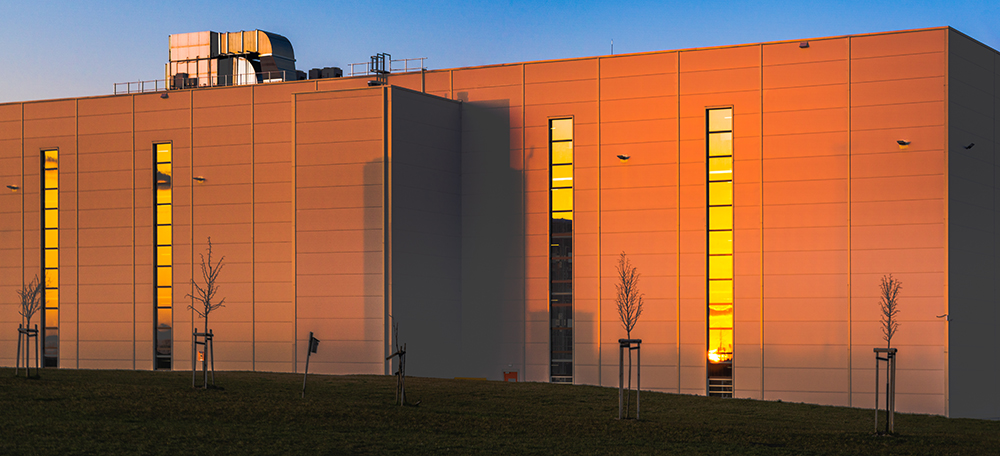 Correlate Infrastructure Partners (OTCQB: CIPI), a driver of highly cost-effective solutions for energy use optimization, is looking to capitalize on the growing rate of renewable energy adoption in a move that Correlate management is confident will guarantee the company's growth. Correlate offers a complete suite of proprietary clean energy assessment solutions for the commercial real estate industry, developing and financing renewable energy projects designed to make these investment properties more efficient, and in a way that is remarkably affordable.
With solar energy adoption expected to grow by about 30% in 2022, Correlate looks to benefit greatly from the surge, particularly given its market positioning and how well it has carved out a market share in the United States so far. Also, the company recently closed an acquisition, and is currently working on two more.
Over the years, Correlate has invested in infrastructure that offers access to clean electrification solutions focused on locally-sited solar, energy storage, electric vehicle ("EV") infrastructure, and intelligent efficiency measures. It also has investments in the development tools for the commercial solar industry, investments that have earned the company a growing customer base, and an opportunity pipeline of over $100 million in commercial projects.
EV sales are estimated to post a 60% growth in 2022, mainly influenced by the falling cost of new energy technologies and the increasing cost of fossil fuels (https://ibn.fm/BKHWf). In a study published by SP Global, it was noted that in 2022, natural gas prices are 540% higher than they were in 2020. It further noted that the current cost of fossil fuel is four to six times more expensive than the new solar and onshore wind capacity added in Europe in 2021 (https://ibn.fm/UL9Jn).
For perspective, while fossil fuel prices have been rising, onshore wind has seen a 59% drop in the cost of adoption. Likewise, offshore wind has seen a 61% decline, while solar energy has seen the highest cost drop at 89%. For electric vehicles, the cost of batteries has sunk by 83%, incentivizing even more people to go electric, hence a spike in EV adoption.
Correlate recognizes this market trend and is confident that its market positioning will yield increased customer numbers, an expanded market reach, and the creation of more value for its shareholders. So far, in 2022, the company has landed some key clients, including Continental Envelope, one of the leading independent manufacturers of commercial envelopes in the United States since the 1930s. It has also expanded into the Northeast market with the proposed acquisition of Vermont-based Aegis Renewable Energy. The company has even noted that it anticipates significant growth in the coming months as consumers continue to realize the benefits of increased energy efficiency.
"It has never been a better time for our business," said Todd Michaels, Correlate's Founder, President, and Chief Executive Officer ("CEO") (https://ibn.fm/uOk5a).
Mr. Michaels has acknowledged the company's organic growth thus far. He has also expressed his optimism for the company's future, even as it continues to make significant moves to grow its brand equity and create value for its shareholders. With solar and EV adoption set to grow significantly this year, Correlate is well set to meet and even exceed its revenue targets.
For company information, visit the company's website at www.CorrelateInfra.com, including the following:
NOTE TO INVESTORS: The latest news and updates relating to CIPI are available in the company's newsroom at https://ibn.fm/CIPI
About MissionIR
MissionIR is primarily focused on strategic communications. We have executed countless communications programs to address the needs of companies ranging from start-ups to established industry leaders, gaining valuable experience and the expertise necessary to determine the most effective strategy for any given situation.
For more information, visit www.MissionIR.com
MissionIR (MIR)
Atlanta, Georgia
www.MissionIR.com
404.941.8975 Office
[email protected]
Please see full terms of use and disclaimers on the Mission Investor Relations website applicable to all content provided by MIR, wherever published or re-published: http://www.missionir.com/disclaimer.html