Strategic metals supply chain enterprise Ucore Rare Metals Inc. has developed its own proprietary solution for separating rare earth elements from their host ores in hopes of re-establishing a North American base for the REE supply chain
During an era of international trade tensions over computer tech asset sourcing, Ucore aims to reduce Americans' reliance on China for the REEs critical to modern technology ranging from cell phones and computers to electric vehicle batteries
Ucore's RapidSX(TM) REE processing solution is being demonstrated as advantageous over industry-standard CSX processes in side-by-side testing at Ucore's facility in Ontario, Canada
Ucore is preparing to begin construction on a commercial-scale facility in Louisiana that will use RapidSX(TM) to process REEs within the United States
The company anticipates additional commercial facilities in Alaska and / or Canada in the future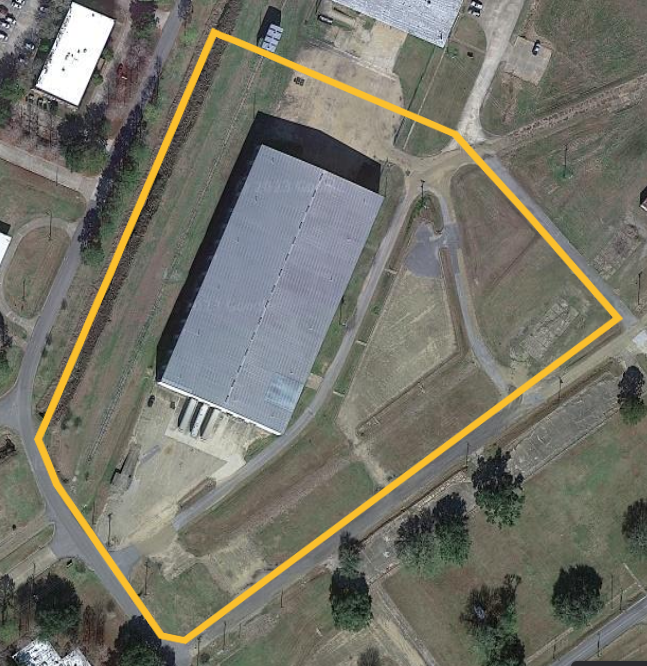 The COVID-19 pandemic resulted in global supply chain disruptions on an enormous scale, challenging businesses to cope with product unavailability, customer loss, skilled employee shortfalls, rising infrastructure costs, economic inflation and other significant pressures.
Even as the deadly pandemic slips away into memory, supply chain security remains a pivotal concern as trade and transit tensions deteriorate into geopolitical conflicts across national borders, exemplified in the public consciousness most recently by the wars between Russia and Ukraine, and between Israel and its Palestinian neighbors (https://ibn.fm/Gfdxf).
Ucore Rare Metals (TSX.V: UCU) (OTCQX: UURAF), a strategic metals supply chain-focused enterprise, is dedicated to securing the supply of rare earth elements ("REEs") vital to modern computer technologies in North America. The production and refining of REEs are largely controlled by The People's Republic of China on the global market, and international tensions have served as a reminder that China's supply of REEs could become costly and difficult.
The Mountain Pass Mine, a fixture of Southern California's Mojave Desert, produces the earthen materials containing REEs, but it is the only one of its type in the United States and the mining of REEs is now recognized as a matter of national security by the federal government (https://ibn.fm/Z0pKP).
Ucore is working with U.S. municipal, state, and federal government entities as well as Canadian municipal, provincial, and federal government entities to advance the company's facility in Ontario for testing Ucore's proprietary RapidSX(TM) processing solution for REEs, and a related commercial facility in Louisiana that will soon begin construction, according to SEDAR filings (https://ibn.fm/maiLB).
RapidSX(TM) uses a slender footprint in place of the physically large and electrically powered equipment used for the industry standard REE separation flowsheet, making RapidSX(TM) more efficient and cost-effective for producing REEs.
Ucore is using its Ontario facility to demonstrate the advantage of its RapidSX(TM) solution over the industry standard, and the company will use the Louisiana facility to commercially work with REE feedstock, introducing a more America-centric structure for the supply chain. Currently, the United States gets 78 percent of its REE supply from China, and even the Mountain Pass Mine must send its mined REE feedstock overseas to be processed. The European Union imports 98 percent of its REE supply from China, according to Forbes, further highlighting the need for new sources and the potential for Ucore's market (https://ibn.fm/KY21Q).
Ucore's commercial Strategic Metals Complex ("SMC") facility in Louisiana will produce 2,000 metric tons per year of total rare earth oxides ("TREOs") by early 2025, separating heavy and light rare earth elements, and will grow to 7,500 tons in 2027, according to the company. To create a truly independent supply chain, Ucore anticipates the construction of further SMCs in ensuing years, considering Alaska and / or sites in Ontario, Saskatchewan and / or Nova Scotia.
The company owns a rare earth mine prospect in Alaska, and Ucore may bring it online at some future point also to produce mined REE feedstock.
For more information, visit the company's website at www.Ucore.com.
NOTE TO INVESTORS: The latest news and updates relating to UURAF are available in the company's newsroom at https://ibn.fm/UURAF
About MissionIR
MissionIR ("MIR") is a specialized communications platform with a focus on assisting IR firms with syndicated content to enhance the visibility of private and public companies within the investment community. It is one of 60+ brands within the Dynamic Brand Portfolio @ IBN that delivers: (1) access to a vast network of wire solutions via InvestorWire to efficiently and effectively reach a myriad of target markets, demographics and diverse industries; (2) article and editorial syndication to 5,000+ outlets; (3) enhanced press release enhancement to ensure maximum impact; (4) social media distribution via IBN to millions of social media followers; and (5) a full array of tailored corporate communications solutions. With broad reach and a seasoned team of contributing journalists and writers, MIR is uniquely positioned to best serve private and public companies that want to reach a wide audience of investors, influencers, consumers, journalists and the general public. By cutting through the overload of information in today's market, MIR brings its clients unparalleled recognition and brand awareness.
MIR is where breaking news, insightful content and actionable information converge.
For more information, please visit www.MissionIR.com
Please see full terms of use and disclaimers on the MissionIR website applicable to all content provided by MIR, wherever published or re-published: https://www.MissionIR.com/Disclaimer
MissionIR
Los Angeles, CA
www.MissionIR.com
310.299.1717 Office
[email protected]
MissionIR is powered by IBN