Rare earth elements ("REEs") are metals in high demand for modern technologies ranging from phones to F-35 jets
China currently maintains a commanding global control over the world's REE supply chain, from mining to production, and has generated international controversy by introducing price increases and export restrictions
The European Union imports 98 percent of its REE supply and the United States imports 78 percent of its REE supply from China
Canada-based Ucore Rare Metals Inc. is demonstrating an REE process technology it regards as an improvement on the standard processing technology used by China, and Ucore intends to use its development for commercial REE processing in Louisiana
Ucore has received a $4 million award from the U.S. Department of Defense to help demonstrate its capabilities, and is raising further financing through a brokered private placement announced June 16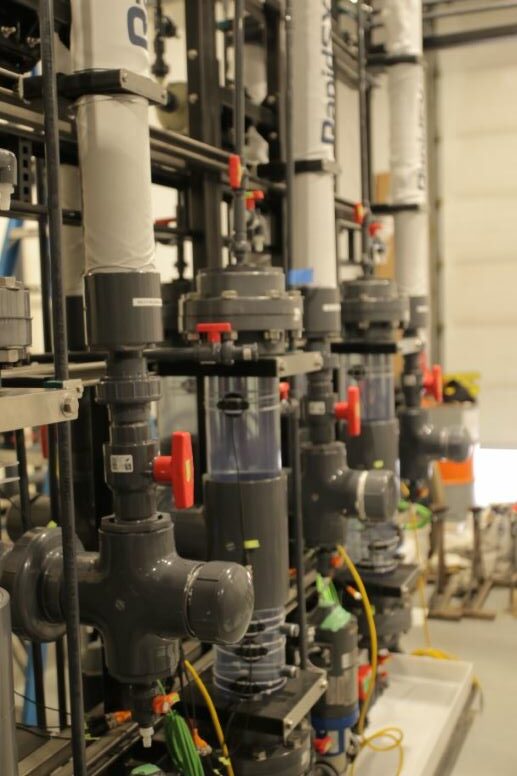 Critical technology metals supply chain innovator Ucore Rare Metals (TSX.V: UCU) (OTCQX: UURAF) is continuing to build supportive financing for its push to build a North American base for rare earth element ("REE") processing.
Ucore announced earlier this month that it had garnered a $4 million project award from the U.S. Department of Defense to demonstrate the capabilities of its RapidSX(TM) solvent extraction process (https://ibn.fm/k7XZ2), and built on that development with the announcement June 16 of a brokered private placement offering for minimum gross proceeds of $4 million and maximum gross proceeds of $5.35 million (https://ibn.fm/vpoHB).
Forbes noted earlier this year that China controls 36.7 percent of the world's REE reserves, 63 percent of its mining capacity, and over 90 percent of its refining capacity, including 85 percent of the world's REE processing and 92 percent of the REE magnet production that supplies technologies ranging from hybrid and electric vehicle motors and cordless tool motors to wind turbine generators, MRI scanners and military uses in Abrams tanks and F-35 jets.
The report noted that the European Union imports 98 percent of its REE supply from China and the United States imports 78 percent of its supply from the Asian nation (https://ibn.fm/TFtWw), underscoring the concerns Western-allied nations have expressed since China began flexing its REE supply muscle with temporary export restrictions and price increases over a decade ago (https://ibn.fm/AltAc).
Ucore's RapidSX(TM) solvent extraction process is expected to improve on the industry standard SX solvent extraction process used to separate REEs from their host ores, accelerating their production time and lessening the environmental impact of the process. The company has been demonstrating the RapidSX(TM) technology at a plant in Canada and is preparing to begin construction this year on a Louisiana facility where it will have its first commercial-scale application.
Ucore expects to be processing 2,000 metric tons of total rare earth oxides by the end of 2024 and up to 5,000 metric tons by 2026 (https://ibn.fm/SqQnB).
"Having recently participated in the Critical Minerals Institute Summit in Toronto, we are more confident than ever that Ucore's planned rare earth separation facility in Louisiana will be a critical component of a North American rare earth supply chain," Ucore Chairman and CEO Pat Ryan stated in the June 16 news release.
The private placement offering will be available to purchase in all the provinces of Canada except Québec, and may also be offered in the United States, providing funding to complete the demonstration commissioning process in Canada and generating additional working capital for the company.
A second REE extraction facility will eventually be built in Canada and Ucore also controls a rare earth mining prospect in Alaska that it intends to eventually develop. The mine prospect holds more than 4.7 million metric tons of indicated rare earth ore — the equivalent of about 63.5 million pounds of collective rare earth metals (https://ibn.fm/2zVF1).
For more information, visit the company's website at www.Ucore.com.
NOTE TO INVESTORS: The latest news and updates relating to UURAF are available in the company's newsroom at https://ibn.fm/UURAF
About MissionIR
MissionIR is primarily focused on strategic communications. We have executed countless communications programs to address the needs of companies ranging from start-ups to established industry leaders, gaining valuable experience and the expertise necessary to determine the most effective strategy for any given situation.
For more information, visit www.MissionIR.com
MissionIR (MIR)
Atlanta, Georgia
www.MissionIR.com
404.941.8975 Office
[email protected]
Please see full terms of use and disclaimers on the Mission Investor Relations website applicable to all