Nearly a decade has passed since the Paris Accords established international cooperation on curbing fossil fuel pollutants believed to be responsible for adversely affecting the earth's climate, and some agencies worry that not enough is happening to meet the accords' goals
Despite concerns about obstacles to renewable energy adoption, the same agencies note that investment in climate-friendly technologies is rising
Correlate Infrastructure Partners is a U.S.-based company works with the commercial real estate industry to drive the transition to climate-friendly energy sources, helping clients analyze their utilities use, identifying ways to improve their ESG outcomes, and presenting funding opportunities to make cleaner energy an easy-to-afford part of their operational reality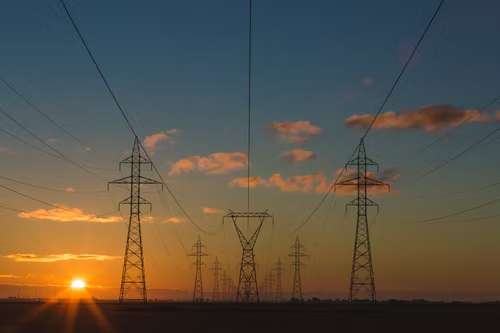 Clean energy solutions innovator Correlate Infrastructure Partners (OTCQB: CIPI) is helping to move the needle on greenhouse gas reduction by advising the commercial real estate industry (companies that develop and rent out commercial building properties) on ways to transition to more climate-friendly utilities in their operations and on ways to make such transitions cost-effective.
Worldwide, governments and private industries continue increasing their emphasis on clean energy adoption and reduction of their reliance on fossil fuels amid reports of an upward trend in extreme weather events and the insecurity people face in finding food and housing as a result (https://ibn.fm/CIT3i).
Nearly a decade after nearly 200 international political governments and environmental activists arrived at a United Nations-sponsored agreement to limit pollutants believed responsible for a rising number of climate change-spawned extreme weather events, The United Nations is bemoaning a lack of effective progress on achieving the Paris Climate Accord goals (https://ibn.fm/r8zps).
Uncertainty by European regulators over tax and subsidize the energy industry to quell high prices (https://ibn.fm/JDe5K) are likewise leading to fears that investment in renewable energy may decrease at a time when climate-friendly technologies are just beginning to take off on the continent (https://ibn.fm/6fbPU).
The International Energy Agency ("IEA"), a Paris-based intergovernmental organization focused on policy advisement for energy security worldwide, reported earlier this year that global energy investment is expected to increase by 8 percent this year to $2.4 trillion. Those investments are primarily in clean energy operations, but the IEA report echoed the United Nations' assessment that the pace is insufficient to address climate concerns (https://ibn.fm/vb7oA).
Still, an Oct. 20 Scientific American report analyzing data from the IEA and other sources found reasons for optimism in the overall accomplishments of renewable energy transitioning, which would include the work Correlate Infrastructure and its subsidiaries are doing with their clients.
Citing an IEA report that global carbon dioxide emissions associated with energy use are on track to increase 1 percent this year, Scientific American noted the 1 percent increase is "significantly less than what many observers projected earlier this year" when surging natural gas prices worldwide led to worries pollution-emitting coal use would also surge.
"Just peaking global emissions is the first and easiest step on the road to solving climate change," Zeke Hausfather, a climate researcher at the payment processing firm Stripe, stated in the report, adding that global emissions are likely to plateau in the coming years while decarbonization trends keep pace with economic growth (https://ibn.fm/LCVbh).
The IEA reports the growth of renewable energy has "consistently and dramatically" outperformed nearly all expectations over the past decade, making it necessary for analysts to continually revise their projections for the future (https://ibn.fm/gYtcX).
While coal consumption has increased this year, "the emissions impact has been largely offset by record setting growth in renewables," the IEA informed Scientific American. Not only is it a sign that decarbonization policies are driving structural change, but "those changes are set to accelerate thanks to the major clean energy policy plans that have advanced around the world in recent months," IEA Executive Director Fatih Birol stated.
Correlate Infrastructure Partners is driven to help clients break down barriers to their environmental, social and governance ("ESG") goals while demonstrating that sustainability and profitability are no longer at odds in terms of corporate aims.
For more information, visit the company's website at www.CorrelateInfra.com, including the following:
NOTE TO INVESTORS: The latest news and updates relating to CIPI are available in the company's newsroom at https://ibn.fm/CIPI
About MissionIR
MissionIR is primarily focused on strategic communications. We have executed countless communications programs to address the needs of companies ranging from start-ups to established industry leaders, gaining valuable experience and the expertise necessary to determine the most effective strategy for any given situation.
For more information, visit www.MissionIR.com
MissionIR (MIR)
Atlanta, Georgia
www.MissionIR.com
404.941.8975 Office
[email protected]
Please see full terms of use and disclaimers on the Mission Investor Relations website applicable to all content provided by MIR, wherever published or re-published: http://www.missionir.com/disclaimer.html